Top-Rated Suspension System Service & Repair in the Fairview Heights, IL Area
Have you ever been behind the wheel of a go cart? Or how about on the back of a grocery cart through the parking lot? This is the feeling of having virtually no suspension system. If you are riding in the grocery cart and it hits a pothole, you will be surprised at how hard you bounce out. This is why making sure that your vehicle's suspension system is working its best so that you don't have to deal with a major issue if you accidentally hit a pothole, bump, curb, or other uneven pieces on the road.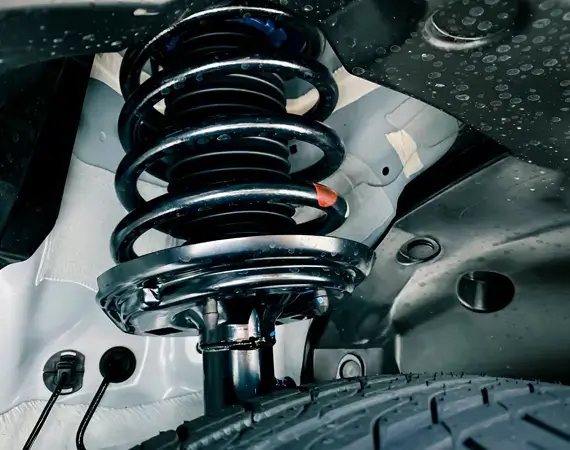 What Parts Are in My Suspension System
Some of the parts that make up your vehicles suspension system include:
Wheels and Tires
Springs
Shock Absorbers & Struts
Linkages, Tie Rod Ends
Bushings Bearings & Joints
Steering System (Every Component That Turns Your Wheels)
Hydraulic Power Steering
Electric Power Steering
If damaged shocks, springs, and struts have already caused damage to your suspension and undercarriage, let our team make any necessary repairs. No matter if it is the control arms or the ball joints, our team is experienced in a wide array of repair capabilities that encompass almost anything that is needed to keep your vehicle working as efficiently as it should.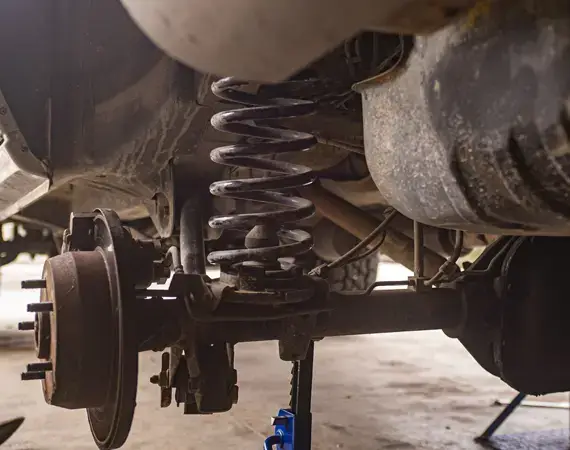 Signs That My Shocks & Struts Are Broken
The Following Indicators may be warning you that you have issues with your struts and shocks in your vehicle:
Fluid Leaking Near Your Struts or Shocks
Car is Leaning or Sagging in One Direction
Car Dips Backwards When You Speed Up-or Feels Dangerous to Drive at a High Speed
Your Car Dips Forward When You Brake
Your Tire Tread is Worn Down Unevenly
Some Signs That There Might be an Issue with Your Steering:
There is Difficulty with Turning Your Steering Wheel
Your Steering Wheel Vibrates
The Vehicle Pulls Itself to One Side
There are Grinding and Screeching Noises When You Turn the Steering Wheel
There is Fluid Leaking Underneath the Steering System
The Steering Wheel Either is Stiff or Turns Too Easily
The Steering Wheel Slips While Turning
If you are dealing with power steering issues, make sure to call our team at Mark II Tune-Up! We are here to help the entire Fairview Heights, IL community with their suspension and steering issues.